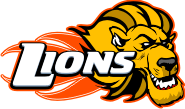 To whom it concerns,
We at Dublin Lions Basketball Club have been playing and promoting basketball in Clondalkin, Lucan, Rathcoole and surrounding areas in one form or another for over 30 years. During that time, we have coached 1000s of children and adults and established ourselves as one of the biggest Clubs in the country. We have had kids make county teams and International teams. We have sent kids on scholarship to both the U.K. and the USA. We have risen through the ranks to play at the top level in the Dublin Leagues. A couple of seasons ago we made the jump to National League Division 1 with our men's team. The team has performed quite well at this standard and this season were successful in achieving promotion to the Super-League in Ireland. This is a fantastic achievement for our Club. The Super-League is the highest level at which basketball is played in Ireland and has attracted huge media attention over the years.
The cost involved in running just this one team is approx. €30,000. To put that in perspective, just 2 years ago this was the budget for our entire Club of 23 teams. We have undertaken huge fundraising efforts to raise the money and have a main Club sponsor Abbey Seals. However, we will still fall short of our goals and continue to fundraise however we can.
We are currently seeking individual sponsors for each of our home games (11 this season). The game sponsor would be introduced to the team and have their photo taken with the team for local media and your own promotional material. The game announcer will introduce the sponsor to the crowd while the teams are being introduced. The game sponsor would be given courtside seats for the game. The sponsor would be given a full-page advertisement in the gameday programme. The cost of this would be €300. This money would help with the matchday costs. Referees and Table Officials travel from far and wide and their costs must be met by the Club. There are also many other expenses on matchdays. Your sponsorship would go a long way to helping the Club meet these costs.
If you are not in a position to do this perhaps you might consider taking a half page ad in the gameday programme at a cost of €50. We can also offer ads over multiple programmes at a reduced rate: 4 ads for the price of 3 or all home games for €300.
Keep an eye out for one of our Alumni Aidan Igiehon who will be the first Irish player to play in the AAC Division in the NCAA this coming season and will hopefully make the NBA. We are confident there will be a lot of extra media interest in the Club thanks to Aidan.
Thank you for taking the time to read this.
Yours in sport
Paul Molloy
Chairman
Dublin Lions Basketball Club
Contact the club: e: dublinlions@gmail.com: Natasha 086 2727070: Patsy 086 3689473